Monthly Archives:
December 2006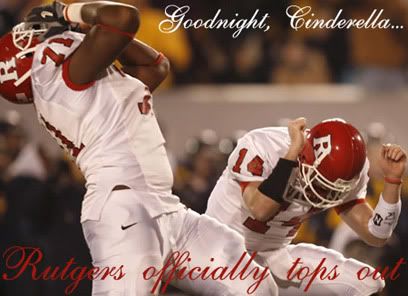 A failed two-point conversion was the difference-maker in triple overtime. An Orange Bowl berth died on an incomplete try for two. Rutgers'
Greg Schiano
earned Coach of the Year honors days before Saturday's 41-39 (3OT) loss at West Virginia.
How little does that award mean after going down in gut-wrenching fashion with millions in bowl revenue on the line? Ask runner up…
POSTED BY admin AT
December 4th, 2006 02:00
25 Comments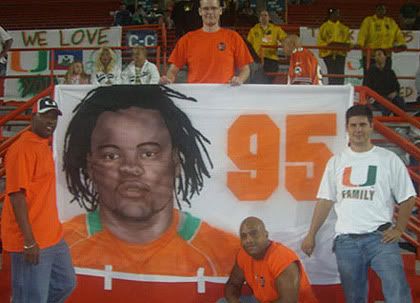 I received an email from Rory Ellis and the Orange Revolution guys a few days after Thanksgiving and wanted to post.
The Orange Revolution was an effort to get Canes fans to wear orange to home games, starting with Virginia Tech on Homecoming. Miami played two road games the following weeks and the next home game was Thanksgiving night. In the wake…
POSTED BY admin AT
December 2nd, 2006 03:18
0 Comments